Posts: 1
Joined: Thu Mar 20, 2008 5:02 pm
Last Name: sale
First Name: Nicholas
Address: 52 sycamore rd
---
Posts: 292
Joined: Wed Mar 19, 2008 5:17 pm
Last Name: Marczak
First Name: Henry
Address: London Ontario Canada
Phone: 5194576319
I sometimes practice squatting with feet straight parallel and go down with the back straight (no forward lean) like sitting on an invisible chair.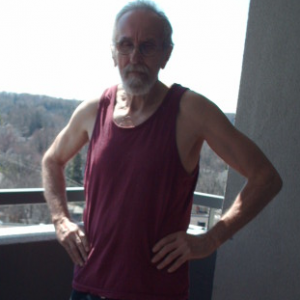 ---
Posts: 8
Joined: Sat Mar 22, 2008 12:58 pm
Last Name: MacCharles
First Name: Glen
Address: Hamilton Ontario
Whichever way causes your joints the least amount of discomfort.
---
Posts: 16
Joined: Mon Mar 24, 2008 8:23 pm
Last Name: Merritt
First Name: Nathaniel
Address: 3811RockwoodWayAptKWestValleyCityUtah84120
Phone: 8019555471
I agree with Glen. Pay attention to the signals your body sends you.

NJM
---
Posts: 18
Joined: Sat Apr 12, 2008 7:43 am
Last Name: Michael Law
First Name: Tony
Address: 7WarwickRoadLondonN112TJ
Phone: 2223333
Make sure your knees don't point over your feet - This will save your knees
---
Posts: 194
Joined: Wed Mar 19, 2008 6:53 pm
Last Name: Head
First Name: Spear
Address: 3 Earth Milky Way Galaxy
I agree with all of you. Look at how Charles atlas did them, emulate it, and if they cause you problems, adjust the way you do them until you find a way that doesn't bother you. Be careful to not be overzealous in the beginning. Some things you don't want to learn the hard way.
---