Posts: 236
Joined: Wed Mar 19, 2008 3:38 pm
Last Name: Boggs
First Name: Robert
Address: 1444 Midfield Drive
I find that some days I just don't have the energy to do multiple set workouts. On those days, and increasingly every day, I just do one set for max reps, as many as I can do without really straining. I find that this energizes me, encouraging me to do my daily 3 mile walks. Another thing that is very important, I think, is to stretch after completing your exercises. As you grow older, flexibility becomes very important. When you think in your mind that you only have to do one set, albeit a hard set, it seems very doable, and objections to doing your workout are removed. So on days when you feel you don't feel like working out, just do one set, and see how you feel.
---
Posts: 292
Joined: Wed Mar 19, 2008 5:17 pm
Last Name: Marczak
First Name: Henry
Address: London Ontario Canada
Phone: 5194576319
Although there is the set workouts such as what you do early and what you do later towards evening, but also apply yourself at all times. I work as a labourer, so if I'm carrying material up or down stairs, it not just a chore but part of training, you connect with what your body is doing, your working the legs your using your arms to hold something. All day I am working, every now and then I do various tensing and flexing, even the odd push-up or pull-up. Sometimes if I have to walk a bit of a distance to get something, I'll do a quick run. Mornings at home tend to be 3 basics, 3 chair dips, sit-ups and step back lunge, maybe some arm exercise. The evening is the main workout, and if I go to my martial way club, then there's lots of time for push-ups and sit-ups before the calisthenic warm-ups with some very similar to Dynamic Tension exercises. Weekends are my main training days especially Sunday since I'm well recouped from workweek.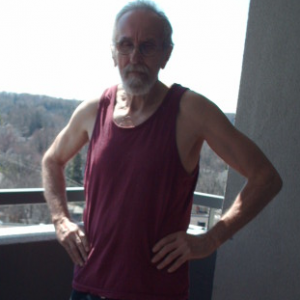 ---