Please make sure when the temperatures are over 85 degrees to check on your friends, family and neighbors. This is especially important for the elderly. Also stay hydrated and do not over do any exercise.
---
Posts: 277
Joined: Wed Mar 19, 2008 5:17 pm
Last Name: Marczak
First Name: Henry
Address: London Ontario Canada
Phone: 5194576319
Here in Ontario Canada it's 33 ° C but will feel like 46 ° with the humidex, that's 91 ° F and feel like 115 ° .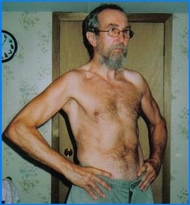 "Him who knows that I know what he seeks to know, knows it well while he who knows not, knows not what I know or know not."
---