If you need help with your Mental Health there is no bad side to asking for help. Mental Health Awareness is important.
---
Posts: 277
Joined: Wed Mar 19, 2008 5:17 pm
Last Name: Marczak
First Name: Henry
Address: London Ontario Canada
Phone: 5194576319
Exercise and eating right do a lot for your mental health. Meditation also has great benefits to your mental health and there are many ways to practice. Meditation groups are everywhere and a good way to start.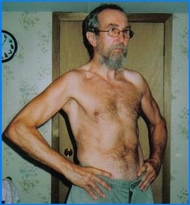 "Him who knows that I know what he seeks to know, knows it well while he who knows not, knows not what I know or know not."
---